Tripawds is a user-supported community. Thank you for your support!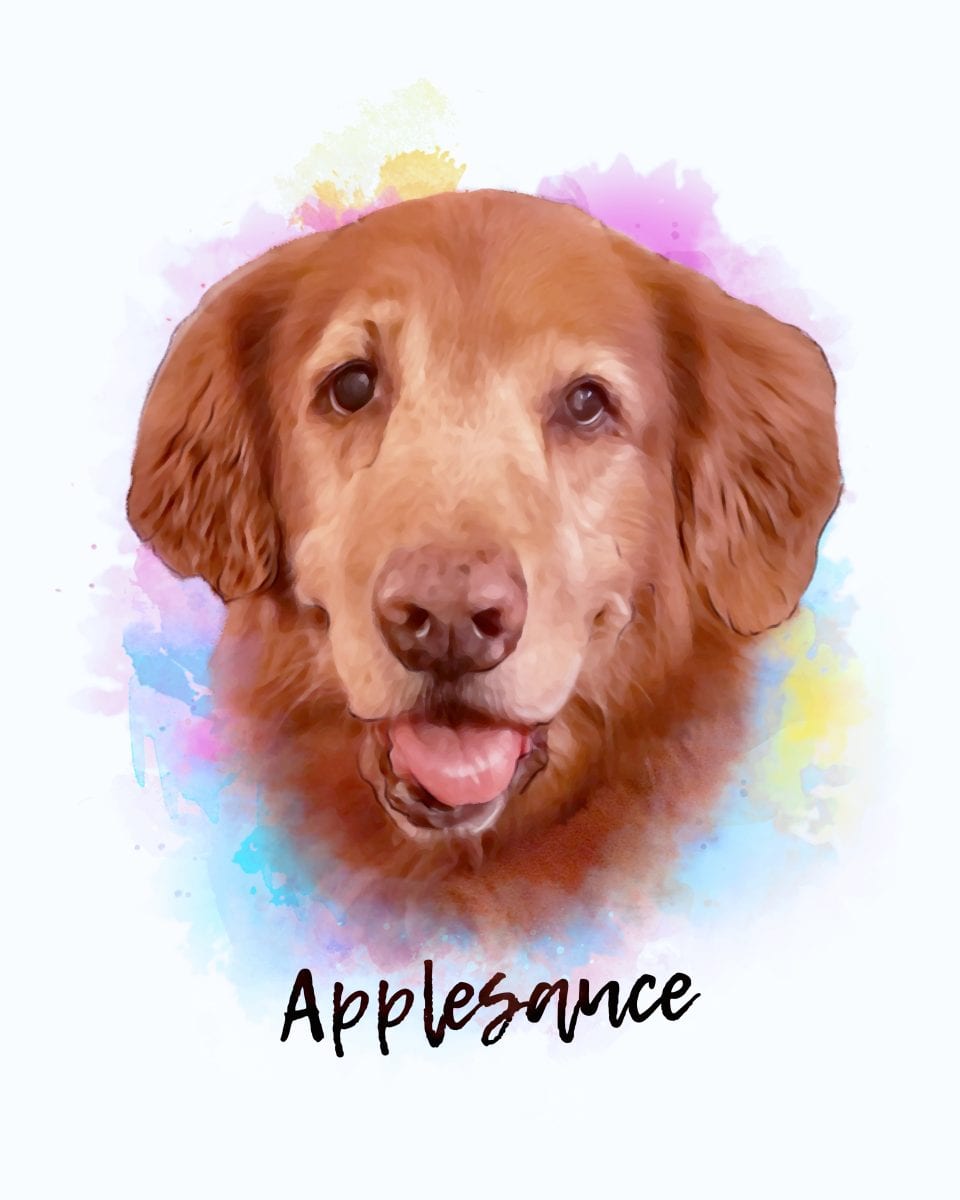 Dear Mom,
I know you've been struggling with this anniversary and I have watched you ponder on what you could write today, so I'm taking it out of your hands.  I am still the boss, after all.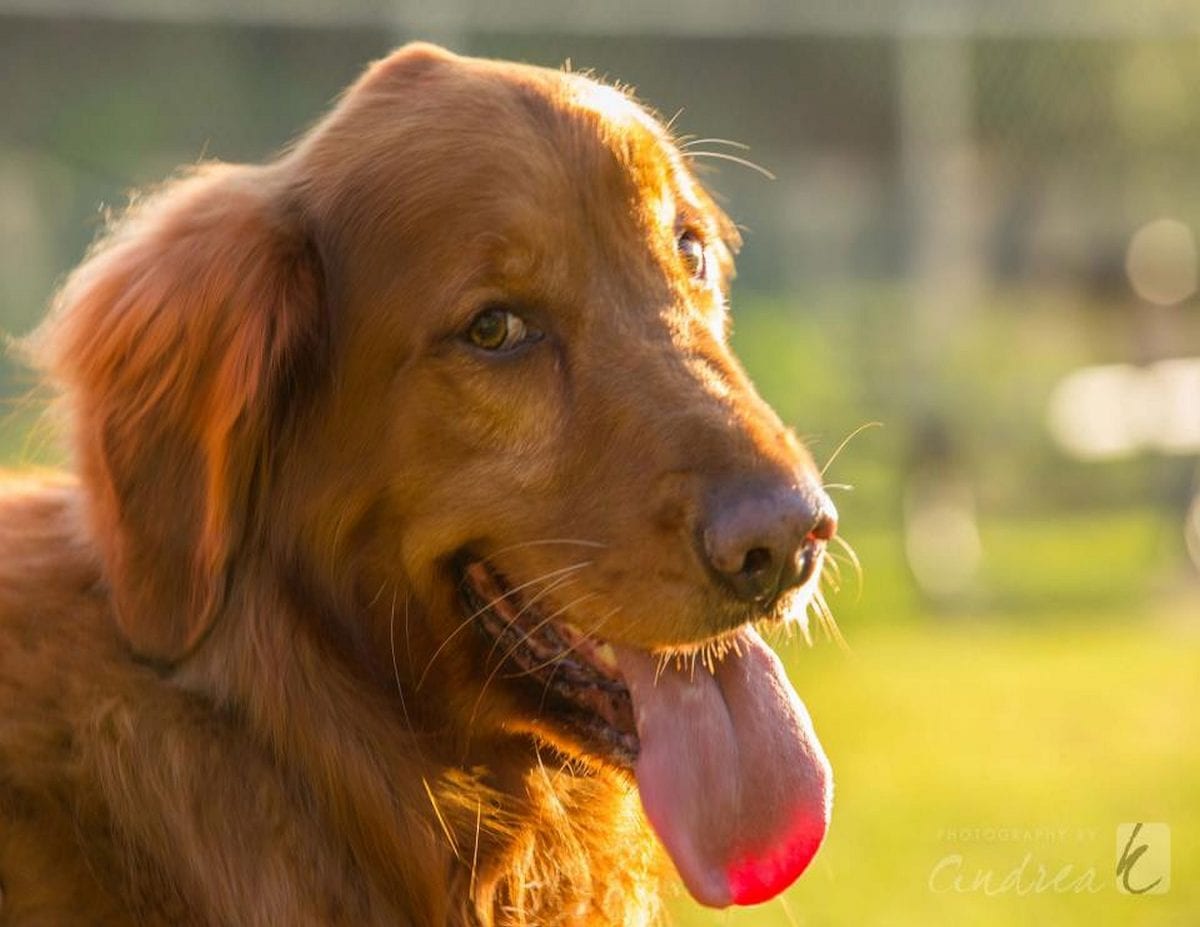 I know this night 3 years ago was the hardest that either one of us endured together.  But you were brave.  And I know you would have moved heaven and earth for things to be different – but guess what – now I get to move heaven and earth, so to speak (I promise, no earthquakes will be at my paws).  The Universe and I have a very strong bond.  Like we do.
I know you've been super lonely without me.  Yes, Dora is there, but we know she's not the same as me.  Cats – I mean, what more is there to say?  Especially that quirky feline.
I know you know I conspired with the Universe back in January.  I decided it was time for you to open your heart up again and I knew you wouldn't do it on your own.  Do you know what it took to align this plan?  To find a little pup who was a golden (ok, half), same color, and special needs?  I mean I only had one good eye and three legs the last couple years – but I brought you one with one nostril – I didn't want it to be too similar.  And to top it off I made sure it was named after a fruit – because then I knew you wouldn't / couldn't resist.  You're welcome.  Kiwi became your new focus.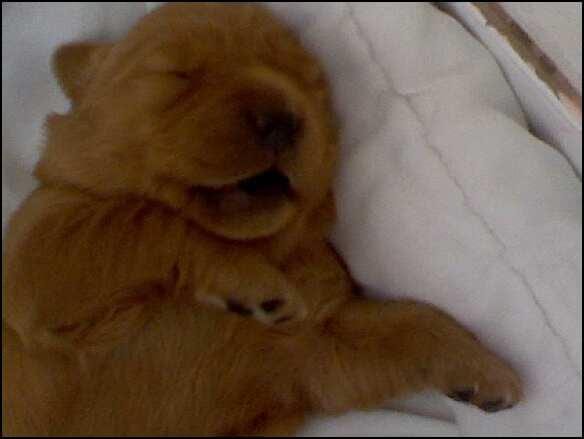 I know it's been a rough few months with her – puppies – i mean need I say more?  They're cute, but they're puppies – and because she did not grow up with her siblings or mama, she was (is) extra.  But I knew you were up to the task.  I know you doubt yourself often, but hey, who knows you better than me?  I know she tries your patience every minute and I know you've kept that protective coating around your heart, but I see it melting a little.  Keep doing what you're doing.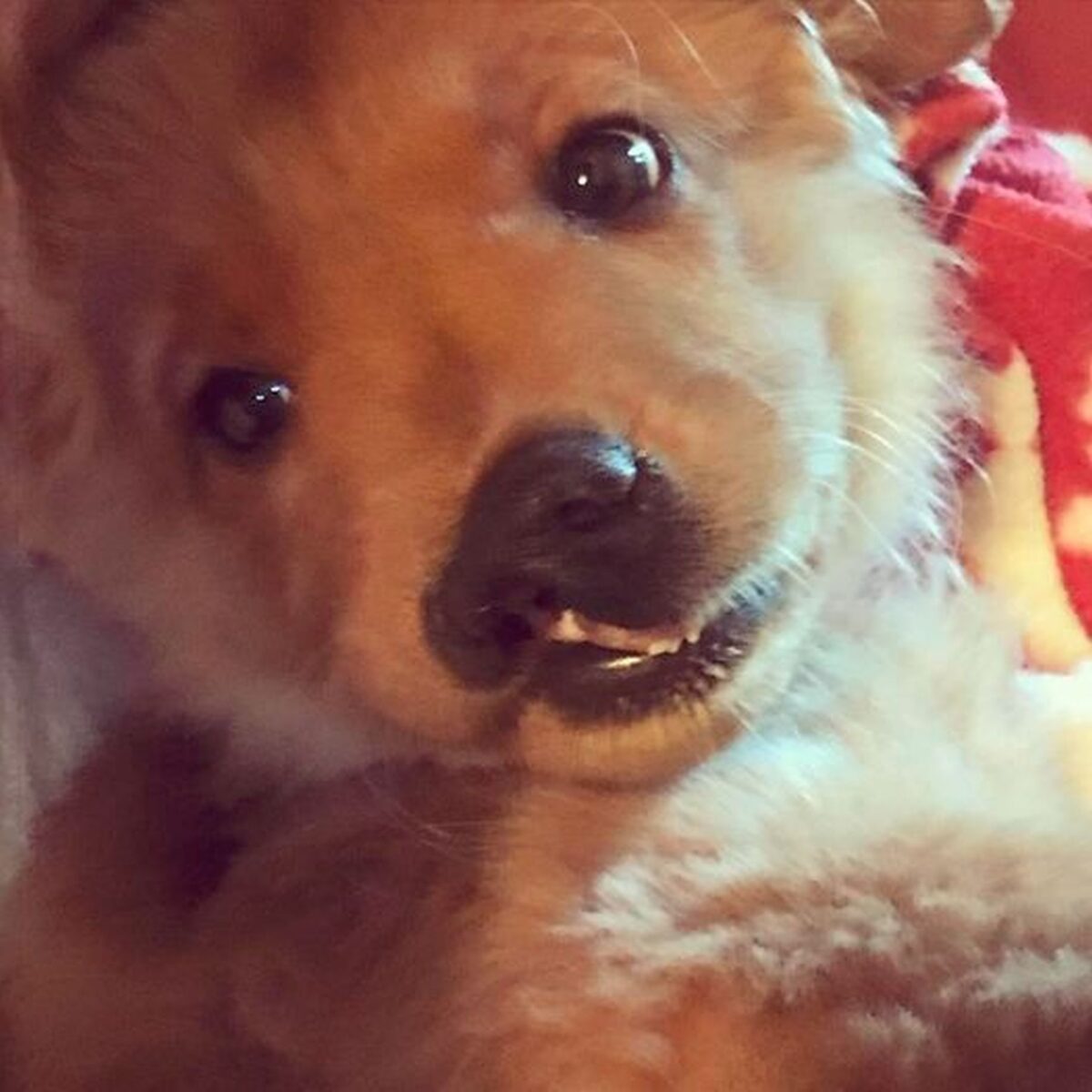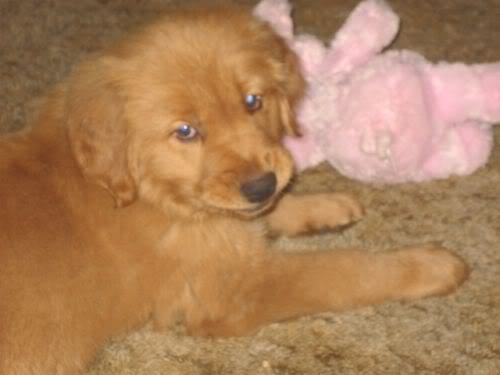 I know I made sure she was a little like me, enough to warm your heart, but enough to be her own dog.  I know she will carry on our legacy, but no one will ever replace what we have.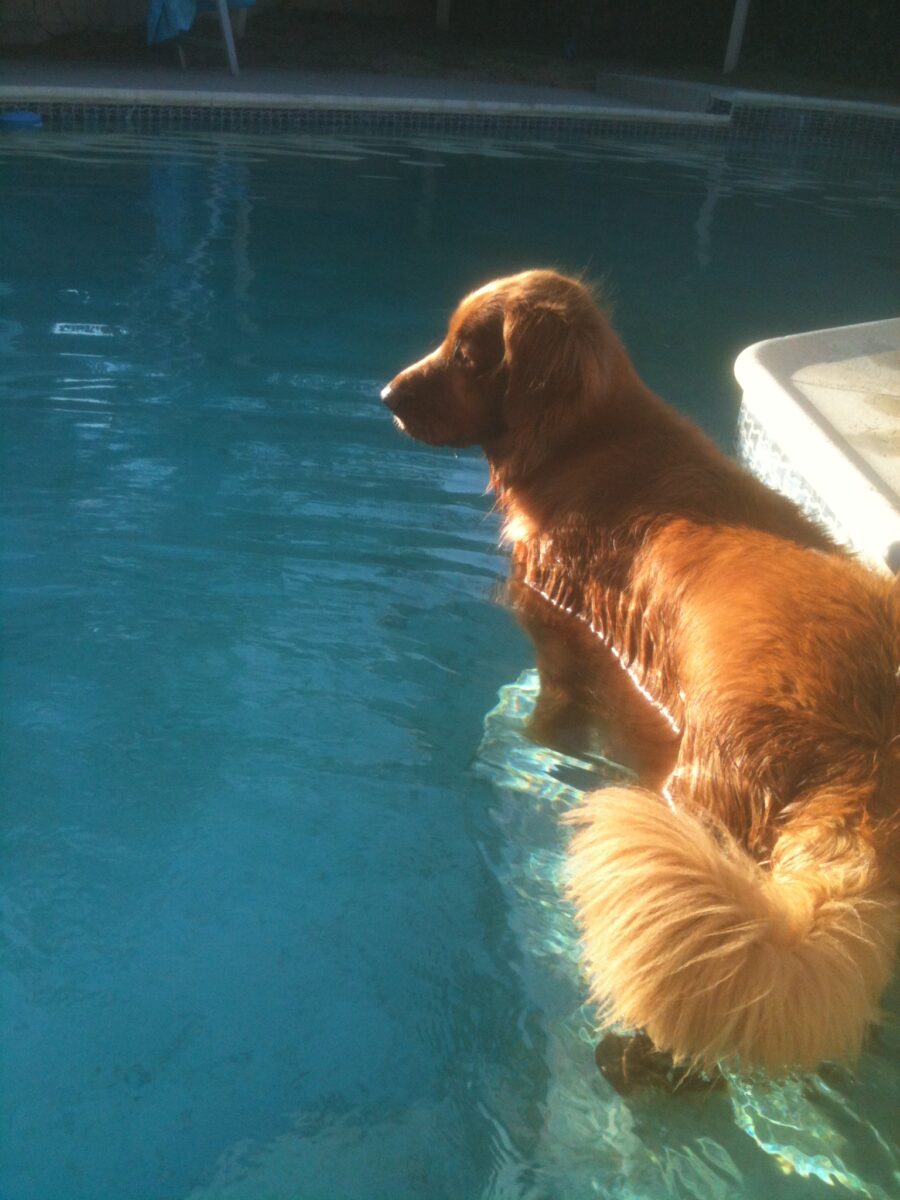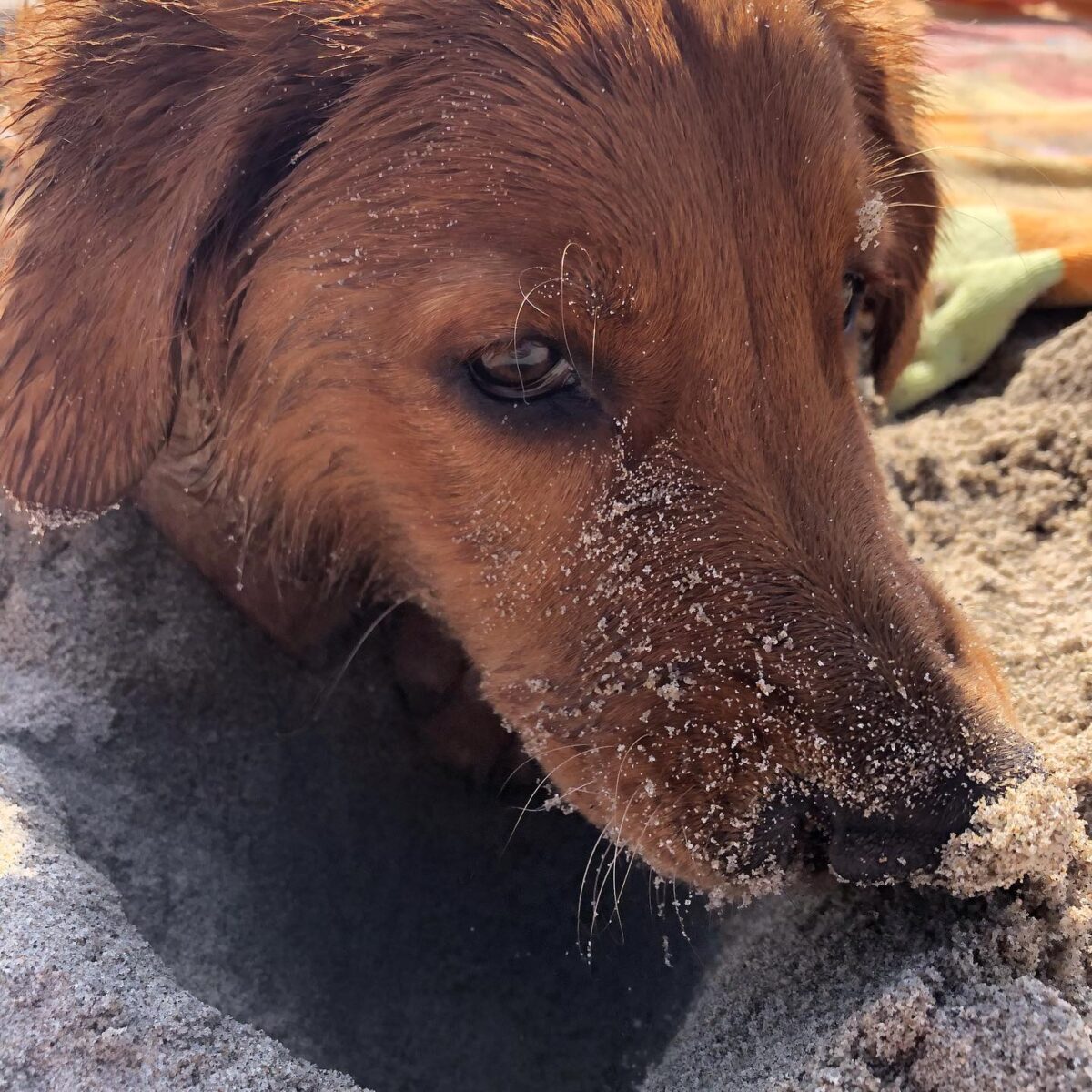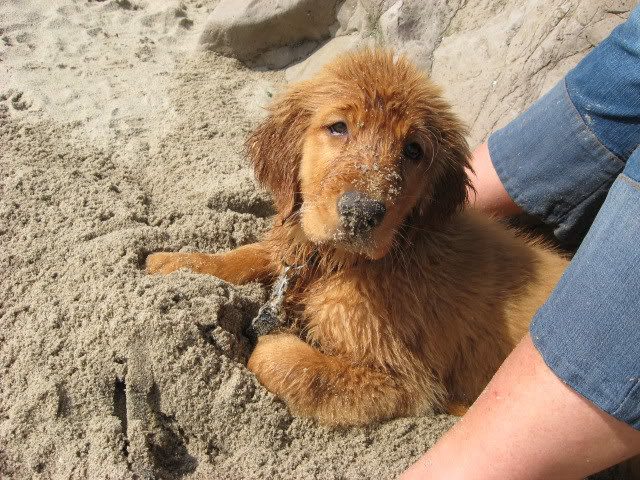 I know these anniversaries are hard for you – but we both know I'm not far away.   Look through our pictures and remember all our laughs and good times and the love most of all – we had the best love.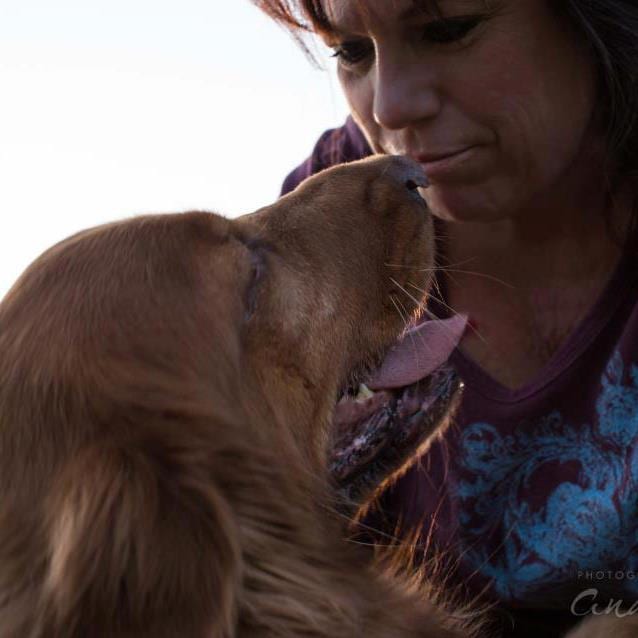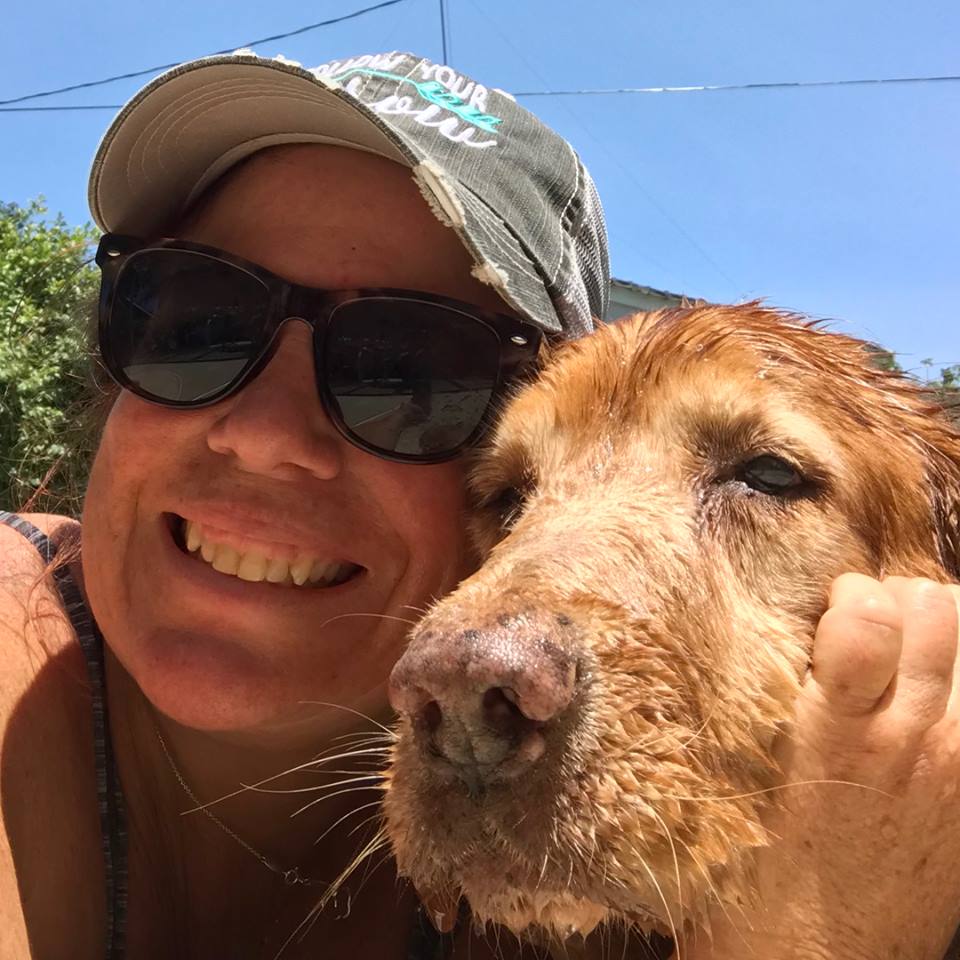 I know when the time is right, we'll be back together, but in the meantime, you have life to live and Kiwi to love and my legacy to keep alive.  You got this mom.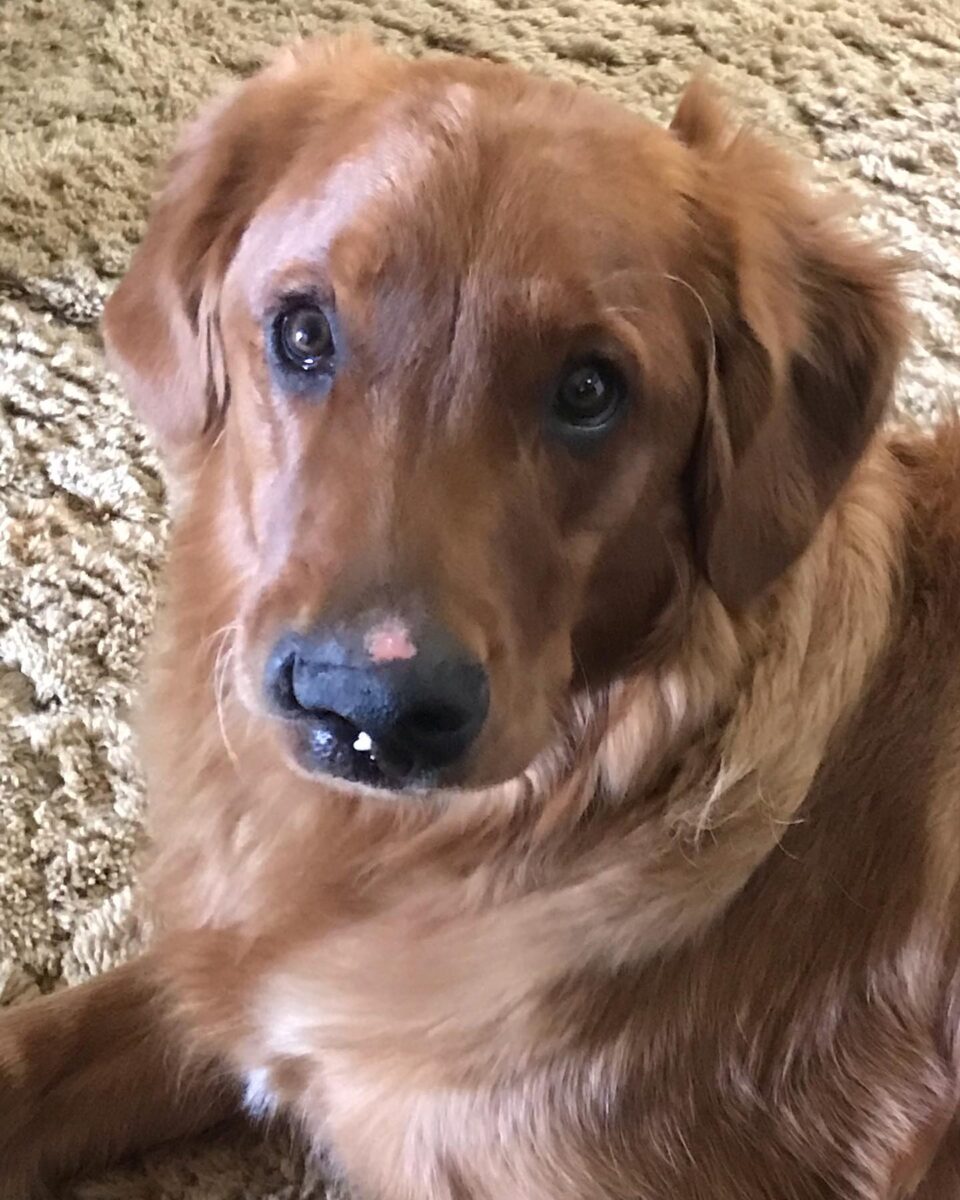 I know my first breath wasn't with you, but my last breath was and that created the shimmering thread that binds us forever between our worlds.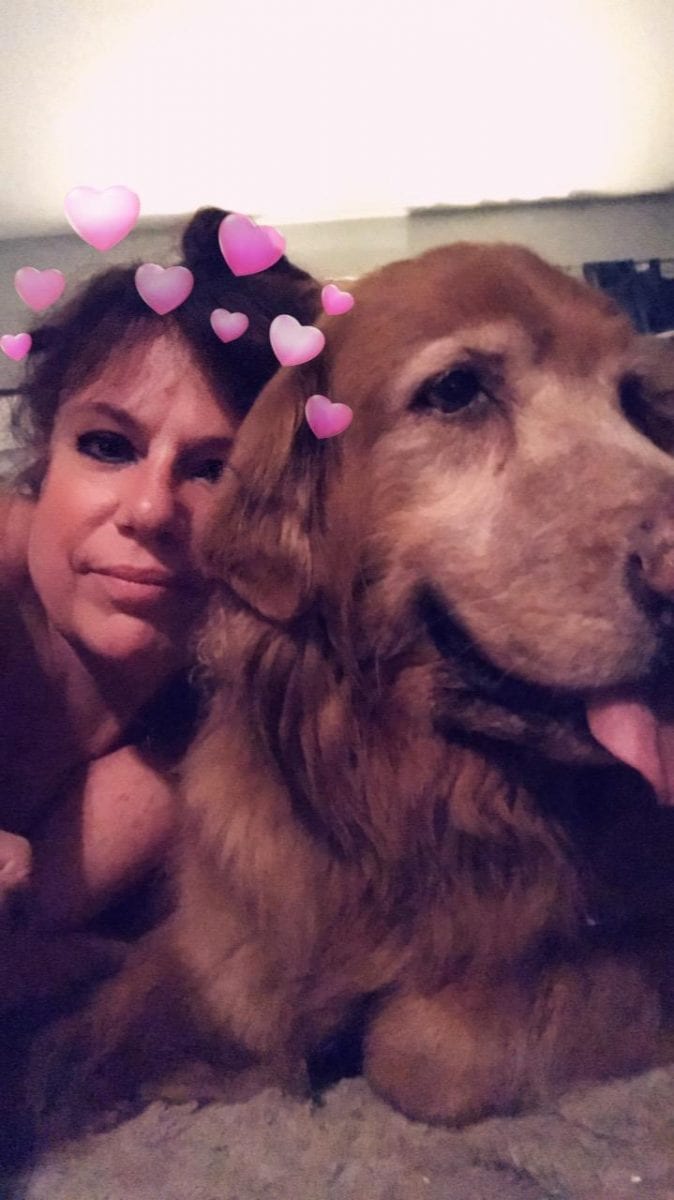 I love you mom and I know your heart is made of pure applesauce – and now with a side of Kiwi.  (sassy sweet-tart, she is)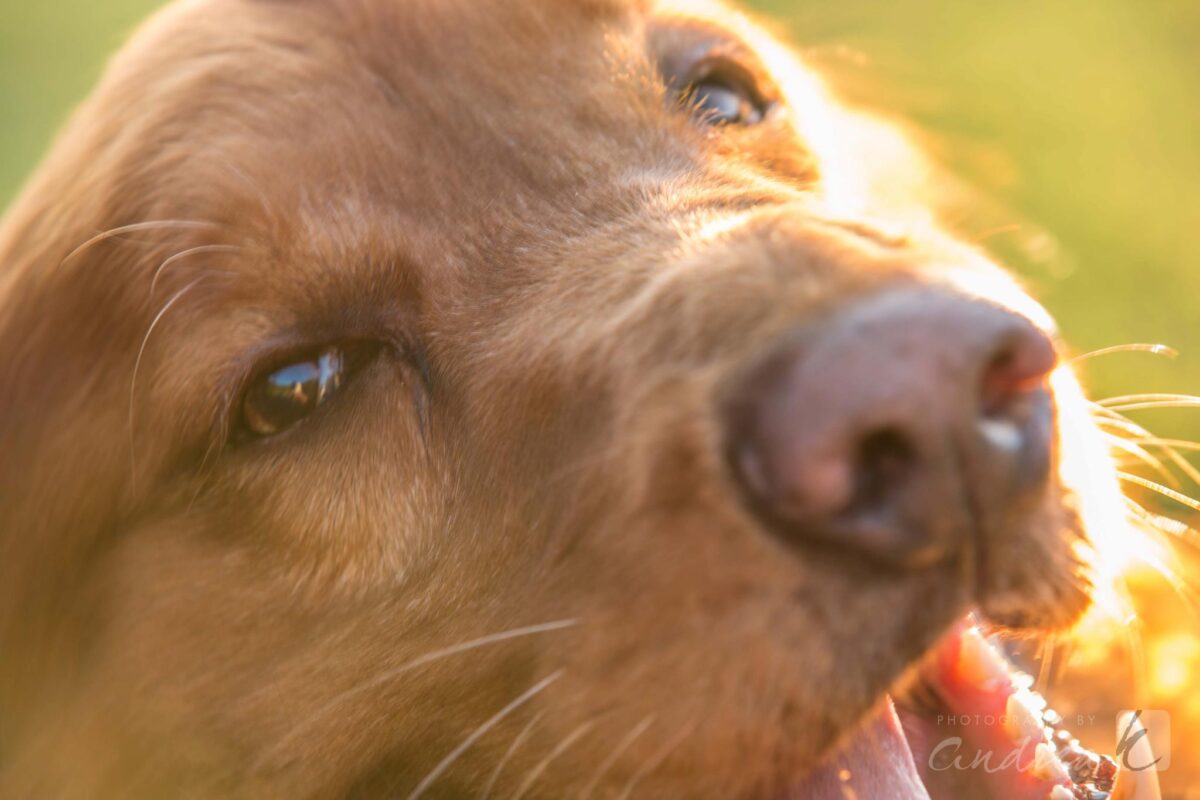 Forever and always ❤️🍎🐾
Applesauce  2/22/07 – 11/17/18