Tripawds is a user-supported community. Thank you for your support!
Hi – it's me, Applesauce.
It's the eve of my second angelversary and I figured I'd step in for mom – cause I know she's having a hard time.   She misses me so much and I miss her, although I come visit her often.    It's not the same for sure.  We had so many good times over the years and I know she would have moved heaven and earth to give us more time together.   I have so many stories over the 11, almost 12 years we were together, but just thought I'd share a few special moments & thoughts tonight.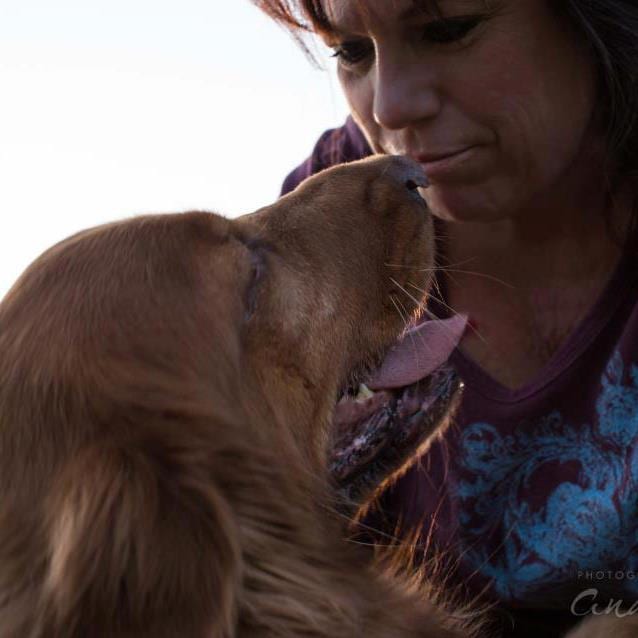 We loved music.  She always had music on and we would always dance.  She would start and I would dance with her.  And she always liked my happy dance (which I usually did so I could get a treat). "Oh, that's a happy dancing puppy," she'd say.  "That's a beautiful happy dance!" I even danced on 3 paws!  Go me!
She always sang to me – one of her favorites was Elvis's Can't Stop Falling In Love with You.  I'm not sure she knew all the words, (I think she made some of them up, to be honest), but she would hold my paw and sing (she will say she can't sing, but I thought it was the most beautiful).
♫ "Wise men say
Only fools rush in
But I can't help falling in love with you
Shall I stay?
Would it be a sin
If I can't help falling in love with you?
Like a river flows
Surely to the sea
Darling, so it goes
Some things are meant to be
Take my hand (paw)
Take my whole life too
For I can't help falling in love with you" ♫
Every morning as long as I can remember the first thing in the morning, she'd say "i'm so happy to see you today!" and she would rub my head and my belly and give me a quick massage or lie down next to me and talk to me.  I miss those snuggle times – and it was always the best way to start the day.  She would agree.  (One of the downsides of the amputation was not getting up on the bed anymore because she didn't want me jumping off without her knowing and hurt my other leg or my hips more, so I slept on the floor at the end of her bed.  She would often lie there with me as well if she needed some extra TLC. )
As the end was getting close, she sang to me more often, but we didn't dance as much.  I know the last couple of weeks I really slowed down fast.  She would still love on me and wash my face and sing to me and tell me I was the most beautiful girl in the world.   I was tired but she didn't push me – she told me I could leave this broken body, but the time just wasn't right until that last night.   We nested in the living room because I was having a really hard night.
Neither one of us slept much because we both knew this would be our last night together.  The next morning she told me she was very happy to see me and she washed my face with warm water like always and sang to me.  I was pretty weak but I managed to put my paw on her arm for a second.  Then she got up and made the phone call.  She was super upset and she sat back down with me.  I knew now because she was ready, that I was free to leave this body and move on to my next journey.  It served me well, this body, but it was time.  It was so hard to leave her, but I knew she wouldn't have it any other way.   And so I left so she – we didn't have to suffer anymore.  As hard as it was, it was easier to go this way and it was just me and her.   I left naturally and organically and touching my mom.    I did it my way. ❤️🍎🐾
♫ "And now the end is near
And so I face the final curtain
My friend, I'll say it clear
I'll state my case of which I'm certain
I've lived a life that's full
I've traveled each and every highway
And more, much more than this
I did it my way" ♫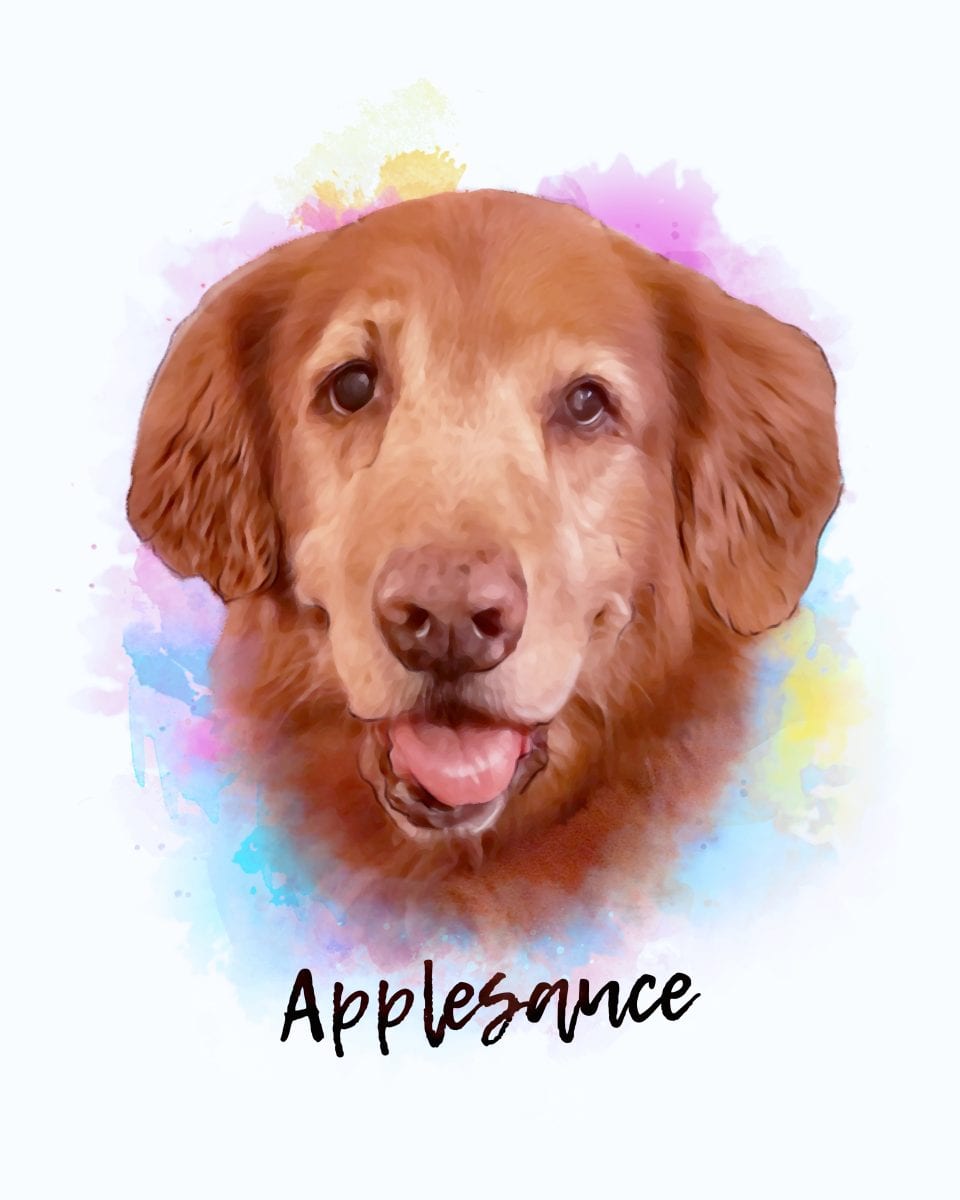 02/22/07 – 11/17/18
I know she carries me in her heart and soul and spirit every minute of every day.   We talk every day, we laugh, we cry (well she cries), she even took my collar to the beach yesterday and did a virtual 5K to help raise money for canine cancer – that was fun.    I wish I could have stayed physically with her forever.  Cause I know when she loves, she loves hard.   I am a lucky girl.
"Death is the starlit strip between the companionship of yesterday and the reunion of tomorrow." ~ Mark Twain
Tomorrow – November 17th, I know my mom will be sad and hurting, but I know she would do it all again in a heartbeat for me.  Until we meet again physically, we will always be together spiritually.     And we'll keep on dancing always.
♫ "Yes my life is better left to chance
I could have missed the pain but I'd of had to miss the dance" ♫